IBD Center of Excellence
recognized by the
American Gastroenterologic Association "Bridges to Excellence Program"
The First Center in the USA
to be certified

Dedicated to the evaluation and treatment of Crohn's disease and ulcerative colitis patients.

A specialized center dedicated to the evaluation and treatment of patients with Crohn's disease or ulcerative colitis utilizing the latest techniques in diagnosis including laboratory, radiologic and radioscopic imaging. We are able to specifically tailor your therapy based on the most up to date state of the art therapeutic strategies. Read more
Bruce A. Salzberg, M.D.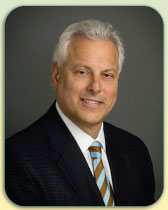 Dr. Salzberg is a Phi Beta Kappa graduate of the State University of Buffalo in New York and completed his medical training at Upstate Medical Center in Syracuse, N.Y.
His training in internal medicine was at Jackson Memorial Hospital (Miami, Florida). He has completed fellowships in gastroenterology/hepatology at Washington, D.C. Veterans Administration Hospital, George Washington University Hospital and at Bethesda Naval Hospital.
With a special interest in Inflammatory Bowel Disease, Dr. Salzberg has lectured nationally and internationally on the subject and has been chosen as a medical expert to appear on both national television and radio programs.
Dr. Salzberg is a member of the American College of Gastroenterology, the American Gastroenterology Association and the American Society for Gastrointestinal Endoscopy. He is a premier member of the Crohn's & Colitis Foundation of America and has served on its Board of Trustees and Medical Advisory committee.
Dr. Salzberg has tirelessly volunteered his skills and expertise on medical expeditions around the world to such places as Tibet, China, Vietnam and Thailand.
He has been actively involved in research in the area of Inflammatory Bowel Disease and has coauthored numerous articles in the medical literature.