Nutrition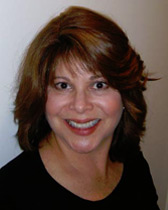 Robin Saul, RD/LD
About Our Nutritionist
Nutritional Services include:
Private consultations with individuals and family members
Custom menu and recipe development
Kitchen consults and grocery tours
Expertise with food allergies, diabetes management, vegetarian diets, gluten-free diets
Using medical nutrition therapy and individualized care, Robin coaches clients to make healthful food choices to fuel the body and help it heal itself. With professional experience in clinical long-term care working with high-risk patients, her passion lies in teaching people with chronic diseases and health issues to optimize their quality of life. Diagnosed with ulcerative colitis and having a son with Crohn's disease gives Robin an empathetic and personal view that is evident in her counseling skills.
Robin's clients appreciate her flexibility in providing medical nutrition therapy through both home consultations and phone consultations. These arrangements allow her more time with her patients analyzing dietary and lifestyle habits, to create a personalized plan based on individual needs, abilities, time constraints, and doctor's orders. Her experience as an accomplished personal chef enables her to easily teach clients how to prepare simple meals that suit individual dietary needs.
In additional to individualized nutritional consultations, Robin has mentored weight loss groups and provided community education programs. She has served as a nutritional resource for community family service programs in both Dallas and Atlanta and nutritionally evaluated menus for the Meals on Wheels Program for over 10 years. Robin graduated from University of Florida with a Bachelor's Degree in Food Science and Nutrition. She completed her dietetic internship in Augusta, Georgia and is a Registered Dietitian.
Please read this article about Crohn's Disease and Importance of Diet.